Rajasthan, the land of vibrant colors and rich cultural heritage, is home to some of the most unique and captivating forms of art. One such art form that has mesmerized audiences for centuries is puppetry. This age-old tradition is deeply rooted in the state's culture and has become an integral part of its identity. Puppetry in Rajasthan is not just a form of entertainment but a medium through which stories are narrated, lessons are imparted, and cultural values are celebrated.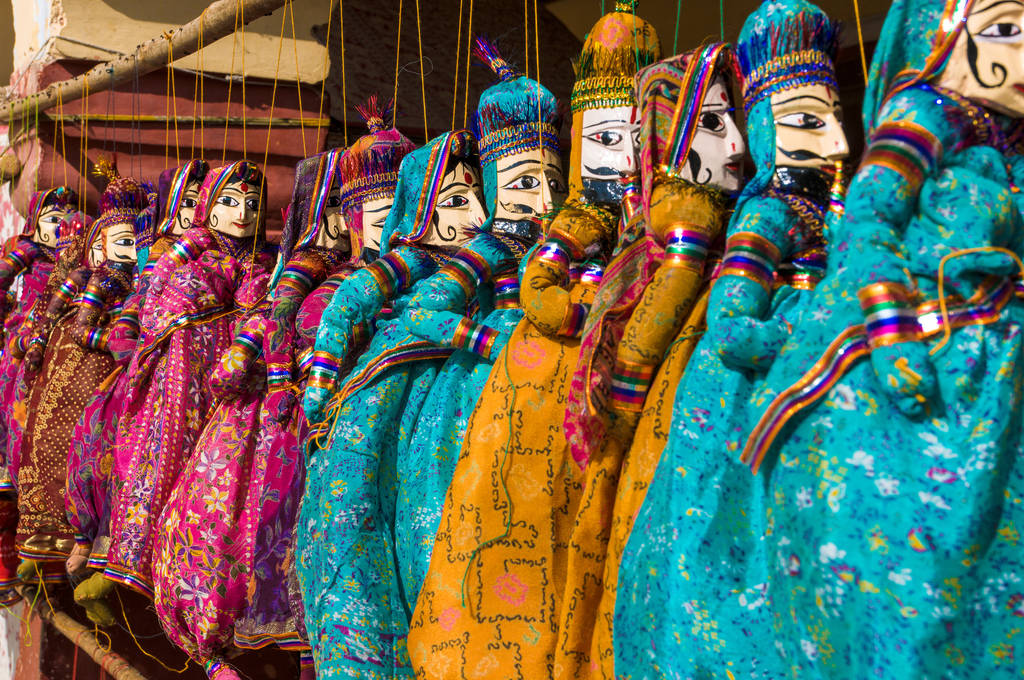 Puppetry has a long history in Rajasthan and has evolved over time. It is believed to have originated in the 8th century when the art form was introduced by the Bhat community, a group of traditional storytellers. Back then, puppetry was performed in temples and royal courts as a form of prayer and entertainment for the gods. Over time, it spread to the villages and became a popular form of entertainment among the common people.
What makes puppetry in Rajasthan truly unique is the distinct style and craftsmanship involved. The puppets, known as Kathputlis, are made from wood, cloth, and strings. They are usually about two to three feet tall and are adorned with vibrant costumes, jewelry, and intricate designs. The craftsmen responsible for creating these puppets are known as sutradhars, and their skill and artistry are truly remarkable.
More:Read About The Unique Architecture Of Jaisalmer Fort
The puppeteers, also known as Bhats, are an integral part of the performance. They bring life to the puppets through their intricate movements and voice modulation. The Bhats are not only skilled in puppetry but also in storytelling and music. They employ traditional Rajasthani folk music and instruments like the dholak, sarangi, and khartal to accompany the performances. The combination of music, dance-like movements, and colorful costumes creates a mesmerizing experience for the audience.
The stories told through puppetry are usually based on popular folk tales, mythology, and historical events. They often highlight social issues, moral lessons, and the importance of cultural values. The performances are filled with humor, drama, and emotions to engage the audience and keep them entertained. The fusion of storytelling, music, and puppetry creates a magical atmosphere that transports the viewers into a different world.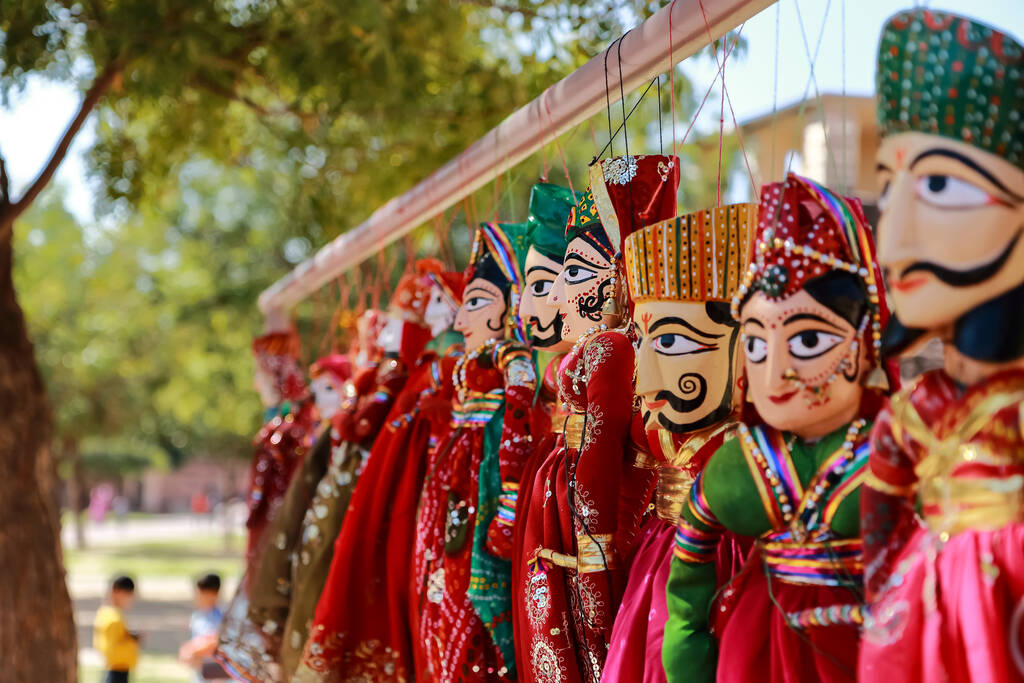 Puppetry in Rajasthan is not limited to just entertainment purposes; it also serves as a means to preserve and promote the state's cultural heritage. The stories and characters portrayed in the performances are deeply ingrained in the Rajasthani culture and history. Through puppetry, these legends and traditions are passed on to future generations, ensuring their continuity and relevance. The art form also plays a vital role in reviving interest in traditional Rajasthani folk music and instruments.
One of the most famous puppetry traditions in Rajasthan is the Katputli show, which is performed in the small town of Nahargarh. The puppeteers, dressed in vibrant attire, put on a lively performance that captivates the audience. The show tells the tale of a prince and princess and their journey through various obstacles and adventures. The skill and precision with which the puppeteers manipulate the puppets is truly awe-inspiring.
More: Wanted to download Odisha Magazines, visit here
Another popular form of puppetry in Rajasthan is the string puppetry or the Kund. These puppets have strings attached to their limbs and are manipulated by the puppeteers from above. The shows often depict scenes from mythology and history, such as the Ramayana and Mahabharata. The puppets perform intricate and synchronized movements, leaving the audience spellbound.
In recent times, puppetry in Rajasthan has gained recognition not only within the state but also internationally. It has become a popular form of cultural tourism, attracting visitors from around the world. The government and various organizations have taken initiatives to preserve and promote this art form. Puppetry festivals are organized in different cities of Rajasthan, where puppeteers from across the state come together to showcase their talent and keep the tradition alive.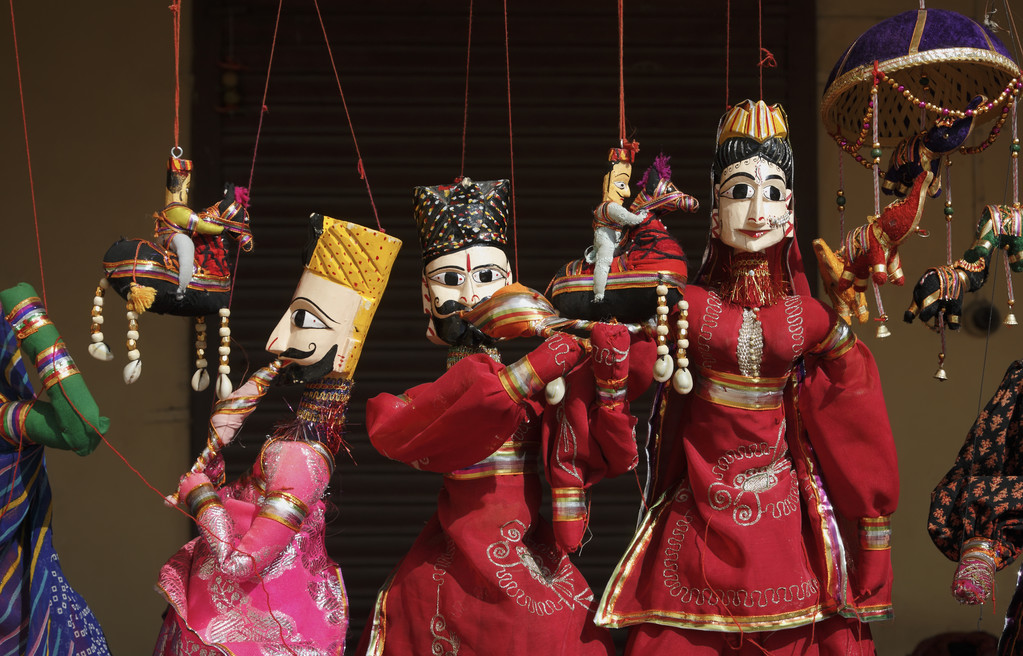 Puppetry in Rajasthan is not just a form of entertainment; it is a celebration of art, culture, and heritage. It is a way for the people of Rajasthan to connect with their roots, to relive the tales of their ancestors, and to celebrate the diversity and vibrancy of their state. Watching a puppetry performance in Rajasthan is not just an experience; it is an immersion into a world filled with magic, colors, and stories that will leave an indelible mark on the viewer's mind. So, if you ever find yourself in the mesmerizing land of Rajasthan, do not miss the opportunity to witness the unique art of puppetry and be truly enchanted.
Q: What is puppetry?
Puppetry is the art of creating and manipulating puppets to tell stories, convey messages, and entertain audiences.
What is unique about puppetry in Rajasthan?
Puppetry in Rajasthan, also known as Kathputli, is unique due to its rich cultural heritage and centuries-old tradition. It is a popular form of entertainment and an important part of Rajasthan's folk traditions.
How are the puppets made?
The puppets are made of wood, cloth, and straw. Skilled artisans handcraft each puppet, paying attention to intricate details and traditional designs. The bodies of the puppets are made of wood, while their clothing is made of vibrant fabrics, embellished with mirrors, beads, and embroidery work.
What types of puppets are used in Rajasthani puppetry?
The most commonly used puppets in Rajasthani puppetry are string puppets, also known as marionettes. These puppets have strings attached to different parts of their bodies, which are manipulated by the puppeteer to bring them to life.
What kind of stories are told through puppetry in Rajasthan?
Rajasthani puppetry often tells stories from ancient Hindu epics like the Ramayana and the Mahabharata. However, it also covers various folk tales, tales of Rajput valor, social issues, and moral lessons.
How are the puppets controlled during a performance?
The puppeteer controls the movements of the puppets by manipulating the attached strings. They skillfully make the puppets dance, fight, walk, and interact with each other, creating a visually captivating performance.
What is the significance of puppetry in Rajasthani culture?
Puppetry holds a significant place in Rajasthani culture as it serves as a form of entertainment, education, and cultural preservation. It is a medium through which the traditional folk tales, legends, and cultural values are passed on from one generation to another.