Nestled amidst the breathtaking Kumaon Hills in the Indian state of Uttarakhand, Nainital stands as a picturesque hill station that never fails to captivate its visitors. Surrounded by lush green mountains and overlooking a sparkling lake, this charming destination has been a favorite retreat for travelers seeking respite from the scorching summer heat. With its pleasant weather, scenic vistas, and tranquil ambiance, Nainital offers a perfect blend of natural beauty and serenity.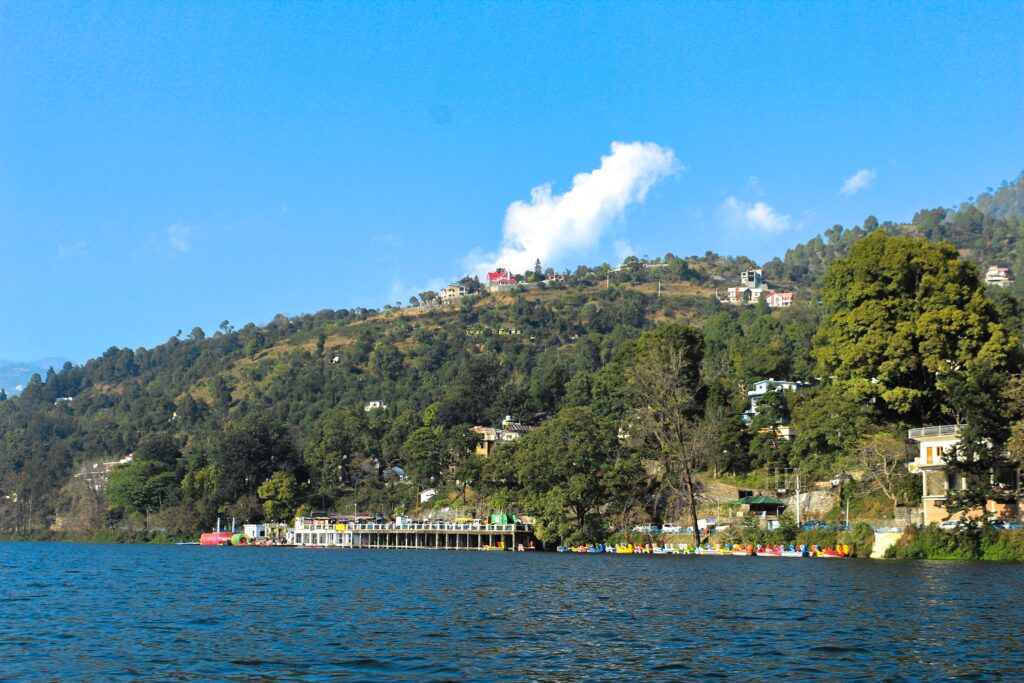 One of the highlights of Nainital is its renowned Naini Lake, which lends the town its name and charm. The lake is fringed by hills and is a prominent landmark in the region, offering a tranquil and scenic spot for leisurely walks or boat rides. Whether it's a serene morning stroll or a romantic boat ride amidst the misty waters, the Naini Lake is a must-visit destination in Nainital. As the sun sets, the lake takes on an ethereal glow, making it a perfect spot to unwind and witness nature's beauty.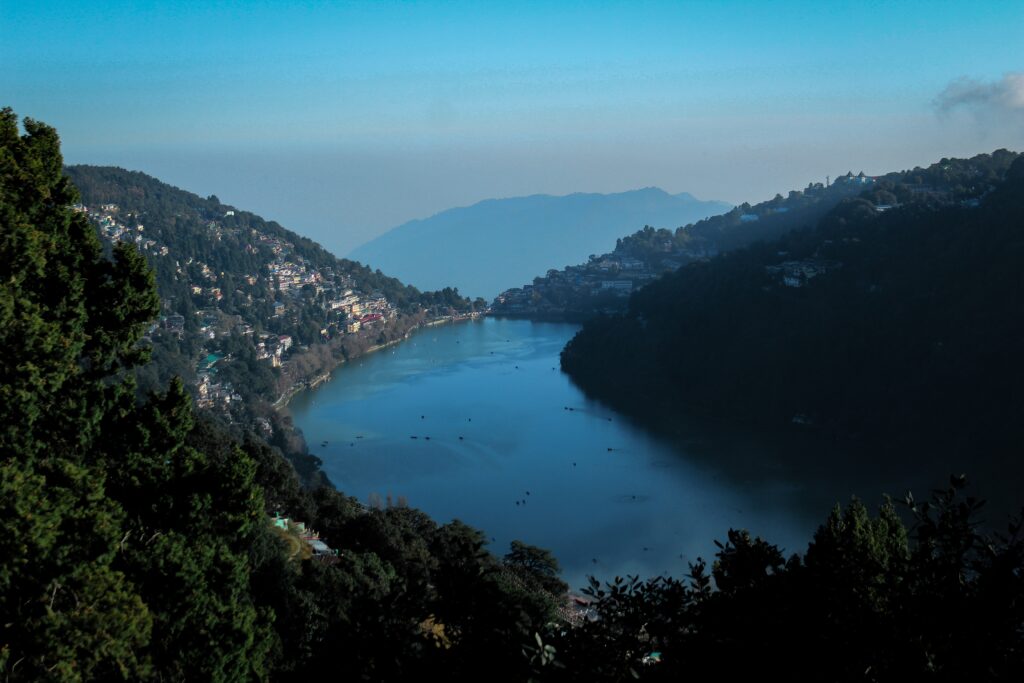 Nainital is blessed with a pleasant climate throughout the year, making it an ideal destination to escape the sweltering heat of the plains. The town is nestled at an altitude of approximately 2,000 meters, providing a cool and refreshing ambiance even during the summer months. The winter season in Nainital brings a picturesque panorama of snow-clad mountains, offering a magical experience to visitors.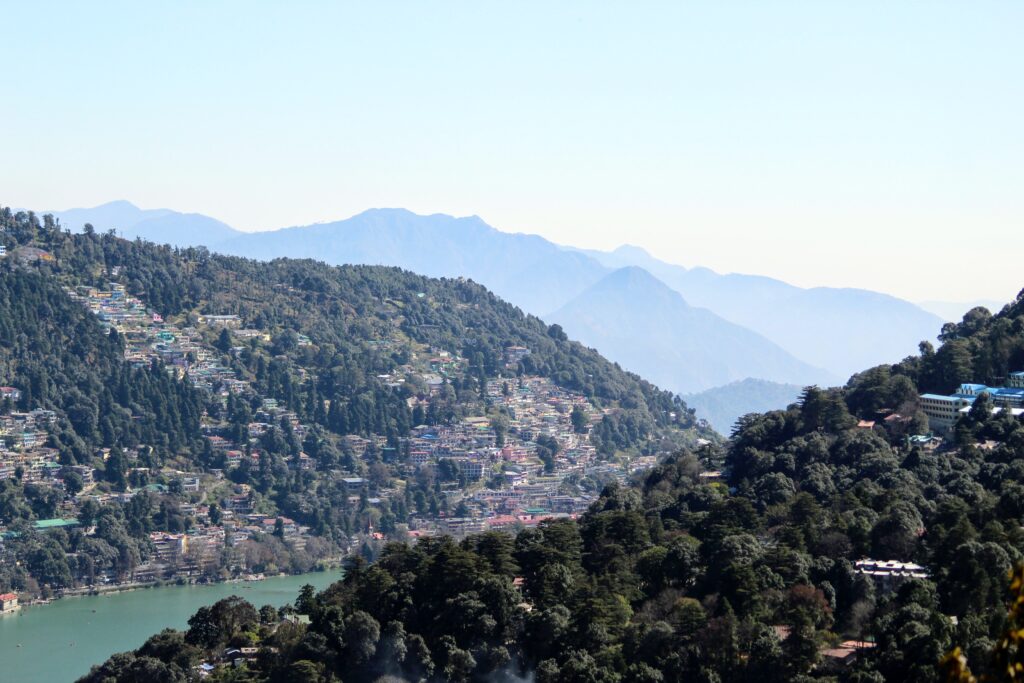 To truly appreciate the beauty of Nainital, one must explore its numerous viewpoints. The Tiffin Top, also known as Dorothy's Seat, offers panoramic vistas of the town, the lake, and the surrounding mountains. A leisurely walk to this viewpoint rewards visitors with stunning views that stretch out as far as the eye can see. Another popular viewpoint is the Snow View Point, accessible by a cable car ride or a short trek. From this vantage point, one can witness the majestic Himalayan range, including the snow-capped peaks of Nanda Devi and Trishul.
More: Wanted to download Odisha Magazines, visit here
Apart from its natural beauty, Nainital is also known for its colonial charm and architectural splendor. The town is dotted with several heritage buildings that showcase a blend of Victorian, Gothic, and colonial architectural styles. The Governor's House, also known as Raj Bhavan, is an impressive mansion that once served as the residence of the Governor of North-Western Provinces and later Uttar Pradesh. Its sprawling gardens and regal architecture make it a must-visit destination for history buffs and architecture enthusiasts.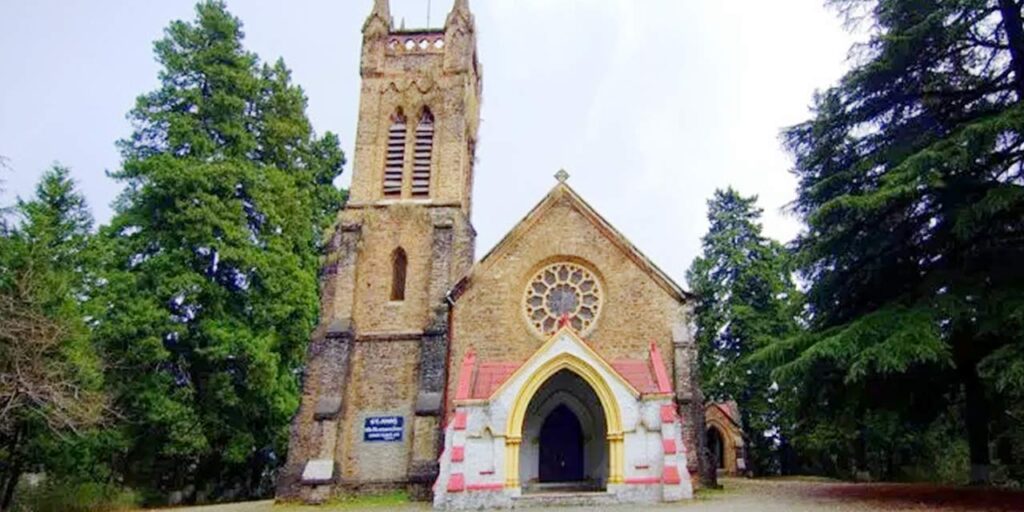 The St. John in the Wilderness Church is another architectural gem in Nainital. Built in the 19th century, this church displays neo-Gothic architecture and is known for its stained glass windows depicting biblical scenes. The church's tranquil surroundings, amidst tall pine trees, add to its serenity and charm.
For those seeking adventure, Nainital offers a myriad of activities to satisfy their adrenaline cravings. The Nainital Ropeway, also known as the Aerial Express, is a popular attraction that takes visitors on a thrilling ride, providing breathtaking views of the lake and the surrounding mountains. Boating in the lake is also a crowd favorite, offering a chance to take in the serene surroundings and immerse oneself in nature's beauty.
Nainital is also known for its vibrant and bustling markets, where visitors can indulge in some retail therapy and sample local delicacies. The Mall Road, with its vibrant atmosphere and numerous shops, offers a wide range of items, including handicrafts, clothes, and souvenirs. The Tibetan Market is another popular destination, offering a variety of Tibetan artifacts, jewelry, and woollens.
In addition to its natural beauty and bustling markets, Nainital also serves as a gateway to several nearby attractions. The nearby town of Bhimtal is known for its serene Bhimtal Lake, surrounded by lush green hills. The Naina Devi Temple, located on the northern end of the lake, is a sacred Hindu shrine dedicated to Goddess Naina Devi and attracts devotees from far and wide.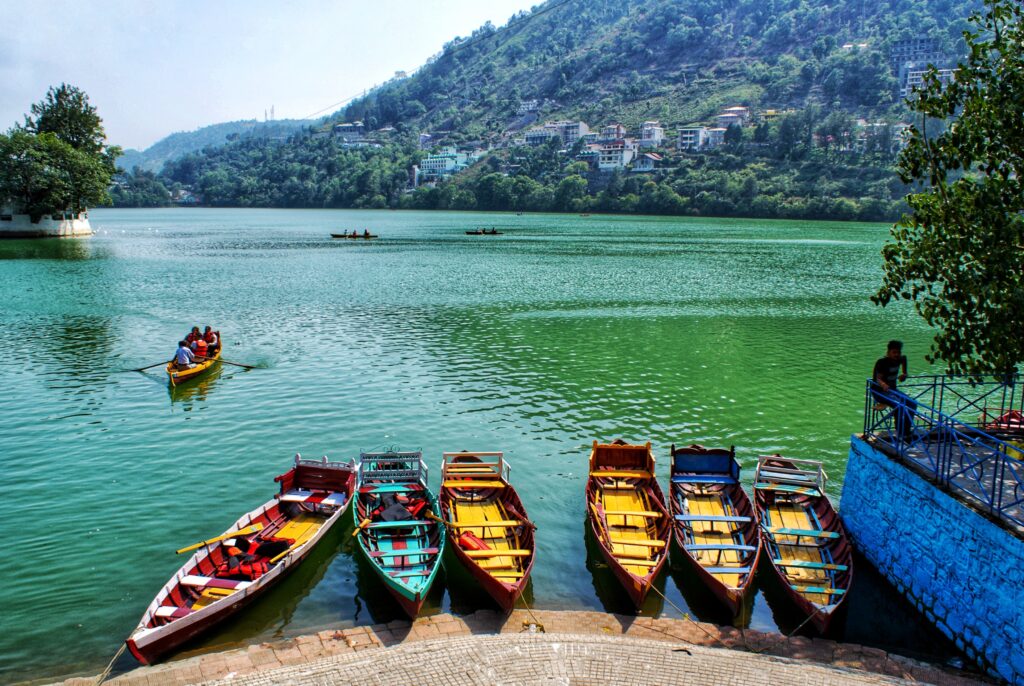 Nainital is also a gateway to the Jim Corbett National Park, one of the most famous tiger reserves in India. The park offers an opportunity to witness the majestic Bengal tiger in its natural habitat, along with a diverse range of flora and fauna.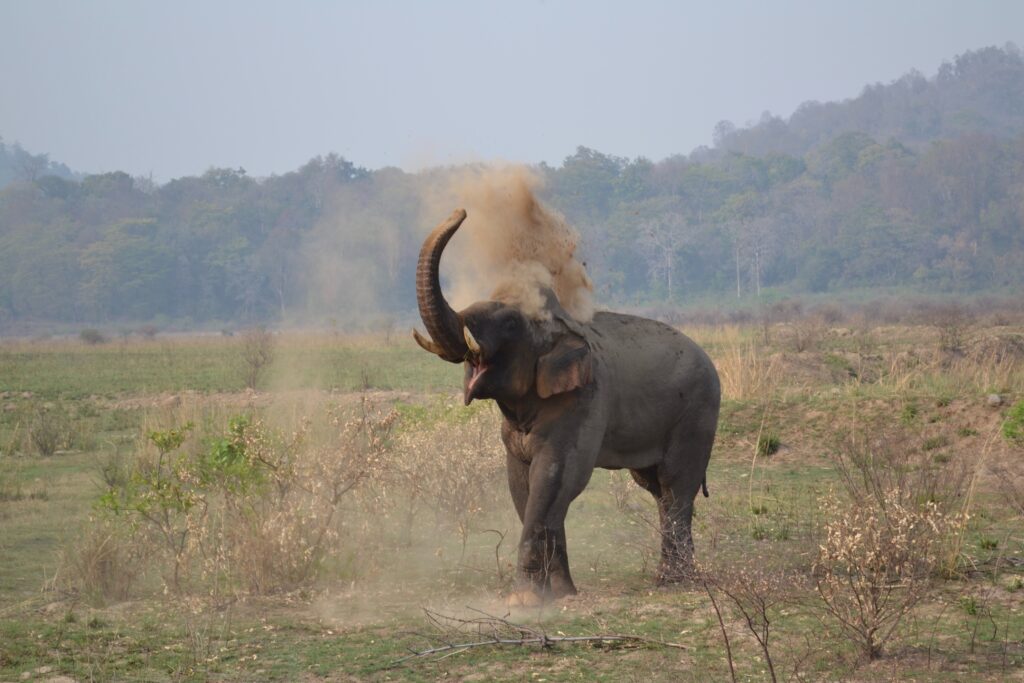 In conclusion, Nainital is a gem nestled in the lap of the Kumaon Hills, offering a perfect blend of natural beauty, tranquility, and adventure. The serene Naini Lake, the breathtaking viewpoints, and the colonial charm of the town make it an ideal destination for all types of travelers. Whether it's a leisurely boat ride on the lake, a trek to the viewpoints, or exploring the bustling markets, Nainital promises an unforgettable experience. So, pack your bags and embark on a journey to explore the beautiful hill station of Nainital, where nature's grandeur meets colonial elegance.
FAQ For The Beautiful Hill Station of Nainital
Where is Nainital located?
Nainital is a hill station located in the Indian state of Uttarakhand, in the Kumaon region. It is situated at an altitude of approximately 2,084 meters above sea level.
How can reach Nainital?
Nainital is well-connected by road and can be reached by car or bus from major cities like Delhi (approximately 300 km) or Dehradun (approximately 300 km). The nearest airport is Pantnagar Airport, which is about 65 km away, and the nearest railway station is Kathgodam, which is approximately 34 km away.
What are the popular attractions in Nainital?
Some popular attractions in Nainital include Naini Lake, Naina Devi Temple, Mall Road, Tiffin Top, Snow View Point, Eco Cave Gardens, and Nainital Zoo. There are also several nearby lakes and peaks that can be explored.
What activities can I enjoy in Nainital?
Nainital offers a range of activities such as boating and yachting on Naini Lake, horse riding, nature walks, hiking, trekking, and cable car rides. You can also indulge in shopping, trying local cuisine, and experiencing the vibrant nightlife at Mall Road.
What is the best time to visit Nainital?
The best time to visit Nainital is between March and June (spring to summer) when the weather is pleasant and ideal for outdoor activities. The monsoon season from July to September is also beautiful, with lush greenery. However, it is advisable to avoid visiting during the winter (December to February) as the temperature drops and heavy snowfall may disrupt travel.
Are there accommodation options available in Nainital?
Yes, Nainital offers a wide range of accommodation options to suit various preferences and budgets. You can find luxury hotels, resorts, budget guesthouses, and even homestays. It is advisable to book in advance, especially during peak tourist seasons.
Is Nainital safe for solo travelers and families?
Nainital is generally safe for solo travelers and families. However, it is always advised to take necessary precautions, such as avoiding isolated areas during late hours and being cautious of your belongings. It is also advisable to follow local guidelines and respect the local culture and traditions.